SILOXANE CLEANUP
DCL's Siloxane Removal Technology (SRT) Systems are cost effective, high efficiency siloxane removal technology that ensures protection of downstream power and heat generation applications. Manufactured with high quality stainless steel materials and its proprietary removal media, DCL's SRT System meets and exceeds industry standards.
Flexible in its compact layout, DCL's SRT Systems can be delivered in a vertical package to further minimize its footprint, or horizontal for ease-of-access. With DCL's SRT System, there is no annual downtime or media changeover and less frequent maintenance required to maintain consistent and effective gas cleaning properties.
FEATURES
Greater than 99% siloxane removal efficiency
No water removal or chiller required
Polymer media self-regenerates
Very low energy requirement or parasitic load
No engine damage through media possible
Customized and compact design with a small footprint
Modular design delivered in ready-to-connect skids; capable of effortless expansion
Lower installation and operating costs and longer lifespan
Near-zero gas loss; flaring not required
Engines running on biogas without siloxane removal can experience additional downtime of 30-50% beyond regular maintenance. Engines running with treated biogas or natural gas are expected to be online more than 95% of the time. In conjunction with DCL manufactured catalytic emissions reduction products (SCR, oxidation or three-way catalysts), the SRT ensures compliance with stringent environmental regulations i.e. SCAQMD 1110.2. DCL backs every catalytic converter with an emissions performance guarantee, providing you worry free compliance with environmental operating permits.
DCL sales professionals are strategically situated across North America and Europe to provide local emissions regulation expertise as well as expert product knowledge and sales support wherever you need it. For assistance selecting the right SRT and catalyst for your needs, contact a DCL sales professional.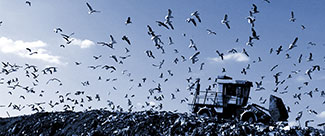 PRODUCT LITERATURE