CATALYTIC CONVERTERS (L)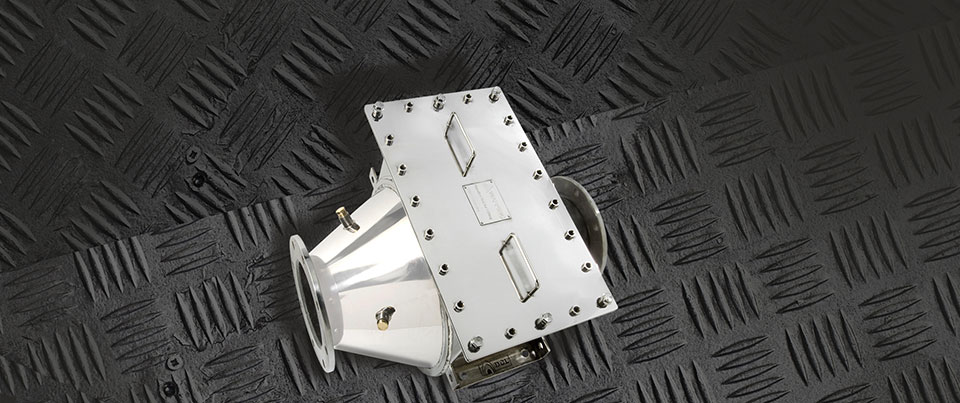 DCL's Large size, QUICK-LID® catalytic converters are made for stationary engines, 200 - 3000 hp (149-2237 kW), that require extended emission performance with easy servicing and long term cost savings. Common applications include natural gas engines and diesel engines driving gas compression, power generation, co-generation, fluid pumping and refrigeration - or any other application where easy service is a must.
FEATURES
Patented solid brazed and non-brazed metal substrate for long term durability at minimal cost.
Available with ANSI or DIN flange connections, or a custom connection.
Ultra-low pressure restriction on engine, ensuring peak performance.
Cover plate and gasket-free removable catalyst element for easy service.
Maintenance friendly captive-lock nuts and bolts.
Pressure rated housing for surviving backfires and misfires.
Heavy gauge, self supporting stainless steel housing.
Space for catalyst upgrades.
Available with diesel oxidation, natural gas oxidation and three-way catalyst (NSCR) coatings.
PERFORMANCE PROMISE
DCL's QUICK-LID® catalytic converters are the worldwide standard for peace of mind emission compliance, problem free operation and long term savings in operating costs. DCL backs every stationary engine catalytic converter with an emissions performance guarantee, providing you worry free compliance with environmental operating permits.
DCL sales professionals are strategically situated across North America and Europe to provide local emissions regulation expertise as well as expert product knowledge and sales support wherever you need it. For assistance sizing and selecting the right catalytic converter for your needs, contact a DCL sales professional.